Lughnasad 2018
27. - 28. 7. 2018 se v Zemi Keltů uskuteční 12. ročník festivalu Lughnasad.

Předprodej vstupenek zahájen!


Kompletní program

The Land of Celts
The Land of Celts includes the town of Nasavrky and its surrounding area, which consists of the beautiful nature of the Iron Mountains, still retaining the memory of its Celtic settlement. The open-air museum became the centre of the land and its establishment was inspired by a Celtic oppidum – a prehistoric town whose remnants can be found in the nearby village of České Lhotice. These two places are connected by a nature trail on which you can find the "Traces of Celts" exhibition (castle) or the lookout tower Boika.
The Land of Celts was created by the Boii club in cooperation with archaeologists, eminent personalities, partners, and primarily volunteers. The aim of the club's activities is to acquaint visitors with our heritage, traditions, crafts, and skills of our ancestors; as well as with the marvellous nature with the emphasis on education and protection. We emphasize active knowledge attainment through personal experience. By visiting The Land of Celts, you support the existence and development of this unique project.
Thank you.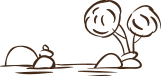 Upcoming events in The Land of Celts