Oppidum České Lhotice
The Celts built an oppidum - an ancient settlement - on a promontory above the Chrudimka river in the 2nd century B.C. The remnants of the formidable protective earthworks still remain today.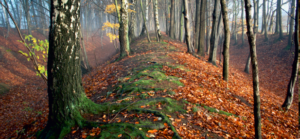 Hradiště waterfall
In sight of the tourist trail, a small waterfall is created by the Hradiště brook. It promises the best experience just after a heavy rainfall.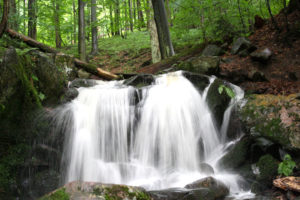 Hiker's camp Peklo
One of the oldest hiker's camps in Czechia. You can admire beautiful wood-carved statues when passing through.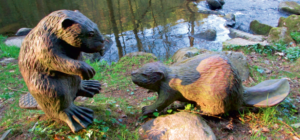 Chrudimka stream
The nature preserves Krkanka and Strádovské peklo belong among the most beautiful parts of the Iron Mountains.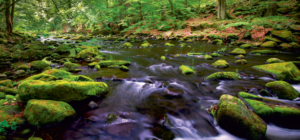 Strádov castle ruins
Mentions of this castle above the Chrudimka river date back to the 14th century. It fell into ruin after the Hussite wars.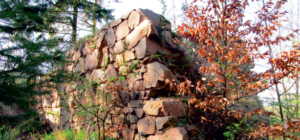 Lookout tower Boika
From the 14,5 m high lookout tower, you can see the mountain ranges Krkonoše, Orlické hory, and Jeseníky. The tower is freely accessible all year round.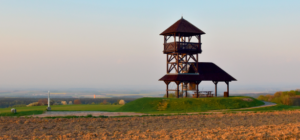 The stone circle
A place suitable for rest and contemplation. The circle overlooks Debrné brook and is steeped in Celtic spirituality.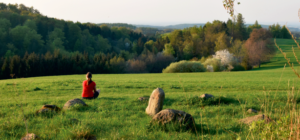 Chestnut garden (Kaštanka)
This garden of sweet chestnuts bearing edible chestnuts was founded by Jan Adam Auersperg in 1776 in one part of the castle gardens.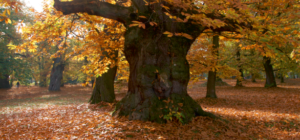 Nasavrky castle
Visit the Renaissance castle in Nasavrky. Peek into local Celtic history at the Traces of Celts exhibition where you can see original artefacts and marvel at the ingenuity of our ancestors.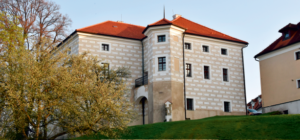 Celtic open-air museum
Authentic reconstruction of a Celtic oppidum and the centre of The Land of Celts. Become a citizen of a prehistoric Celtic town for a few hours or a whole day.